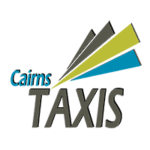 This job has been filled
Description
We are currently seeking a dedicated and customer-focused individual to join our taxi call centre team as a Call Centre Operator.
This position is for the midnight to 8am shift, providing essential support to our customers during the late-night hours.
Qualifications & Experience:
Excellent telephone etiquette and customer service skills
Ability to work effectively in a team environment
Strong data entry skills
Tasks & Responsibilities:
Handle incoming calls and provide professional and efficient customer service
Utilize our dispatch system to assist customers in booking and managing taxi services
Maintain accurate and up-to-date records of customer interactions and transactions
Participate in ongoing training programs to enhance your skills and knowledge
Ensure the smooth operation of the call centre during your shift
Employer Questions: To apply for this position, please answer the following questions in your application:
Do you have previous experience in customer service roles?
Which of the following Microsoft Office products are you experienced with?
Have you had any previous experience with data entry?
If you are a reliable and motivated individual with excellent communication skills and a passion for delivering outstanding customer service, we encourage you to apply for this exciting opportunity. Free parking is available on-site, and comprehensive training on our dispatch system will be provided to the successful applicant.
Please submit your application along with your responses to the employer questions mentioned above. We look forward to hearing from you!