Need a taxi?
Our mobile app means you can hail a cab wherever and whenever you're ready.
What Customers are saying
"Great service, lovely people. We caught a few taxis while in Cairns. They were a great help to us, as we'd never been to Cairns before." Sarah J Very honest drivers
About Cairns Taxis Limited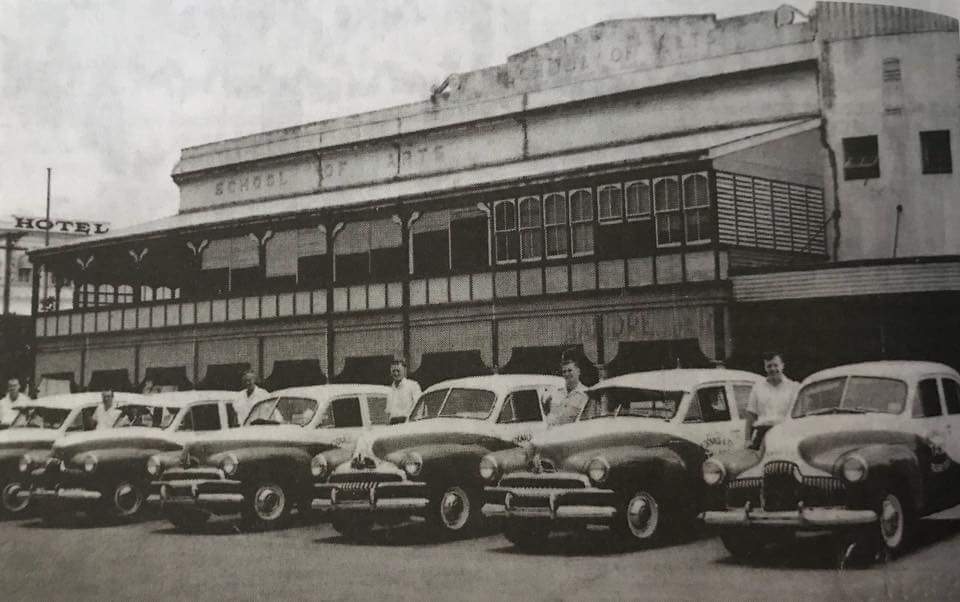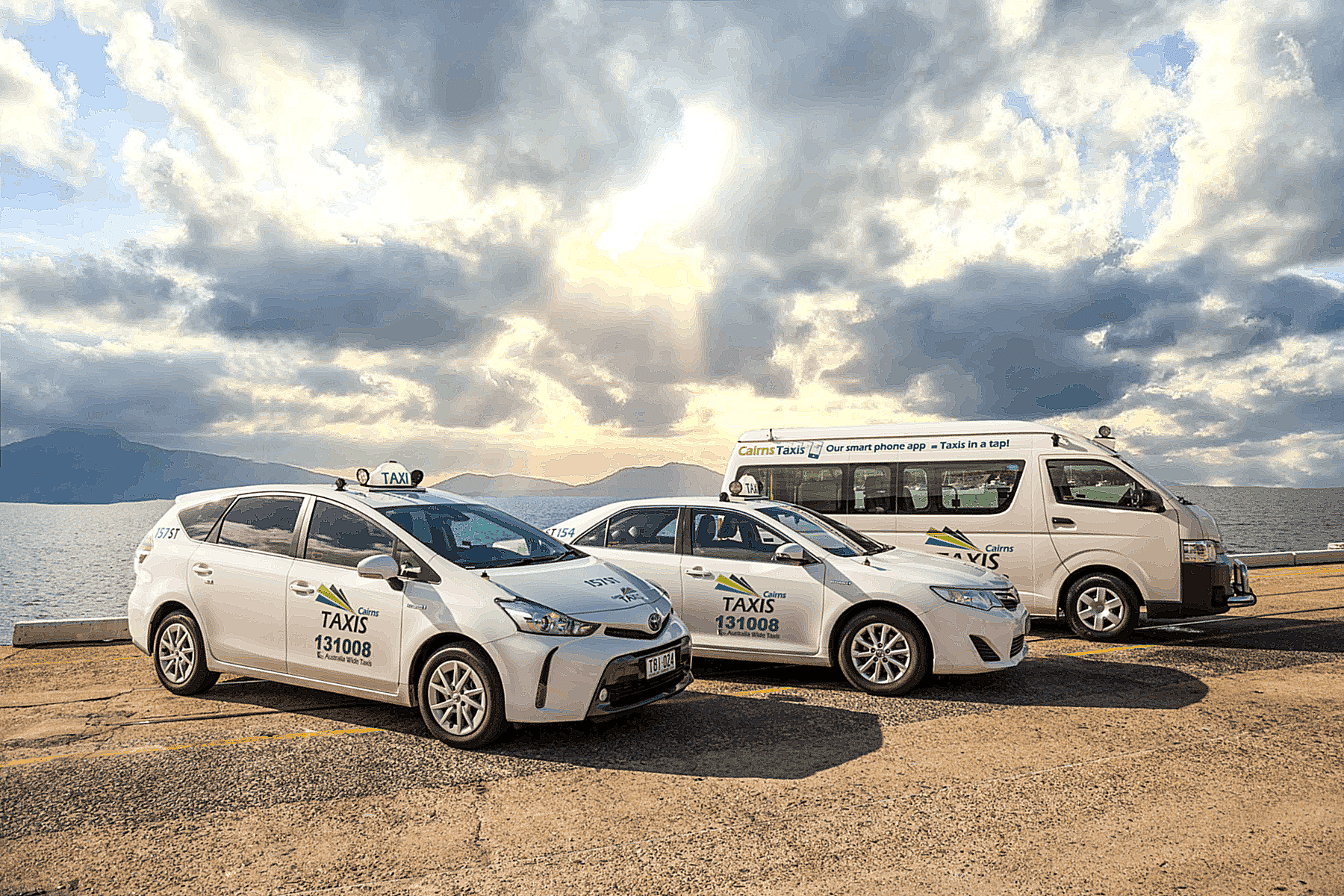 Cairns Taxis Limited (formerly known as Black and White (Quick Service) Taxis Ltd) was established in 1966 through the merger of two local firms, Blue and White Taxis and Black and White Taxis, to create a fleet of 21 cars.
Over the years, Cairns Taxis has continued to grow to become a leader in the taxi industry. The company currently operates a fleet of 137 taxis that provide 24/7 service to the Cairns community. Cairns Taxis is committed to innovation, continually striving for improvement and efficiency through the introduction of new and updated technology.
Originally located next to the Hides Hotel, Cairns Taxis' base of operations has moved several times over the years. In 1967, the company relocated to the new Andrejics Arcade, which required substantial expense offset by an agreement with Esso Australia for the purchase of fuel. Cairns Taxis has continued to expand, now servicing an area that stretches as far south as Wright's Creek, as far north as Simpson Point, and as far west as the Henry Ross Lookout.
Cairns Taxis has a long history of amalgamating with other taxi companies in the area. In 1975, the last three taxis of Sunshine Taxis joined the Black and White organisation. In 1980, the Department of Transport expanded the taxi service area to include the Northern Beaches, and Machans Beach Taxi joined the growing organisation. In 1985, the Department again expanded the taxi boundaries to include Edmonton, and Edmonton Taxi Service also merged with the company.
Cairns Taxis has a strong presence in the Cairns community, with an investment in the region, including taxi licences, of over $70 million. The company's base of operations is located at 16 Comport St, where it has a 24-hour call centre and radio communication base. Despite its growth, Cairns Taxis remains a co-operative of taxi owners and affiliated drivers, with the vast majority of owners being Cairns locals.
Cairns Taxis is recognised as the leading taxi company in Australia, with policies such as dress standards and a code of ethics that have been adopted by the State of Victoria. The company's operating procedures have been replicated in many other cities and regional areas. Cairns Taxis is committed to being a leader in the future of the taxi industry, continuously adapting to an exciting and changing landscape.