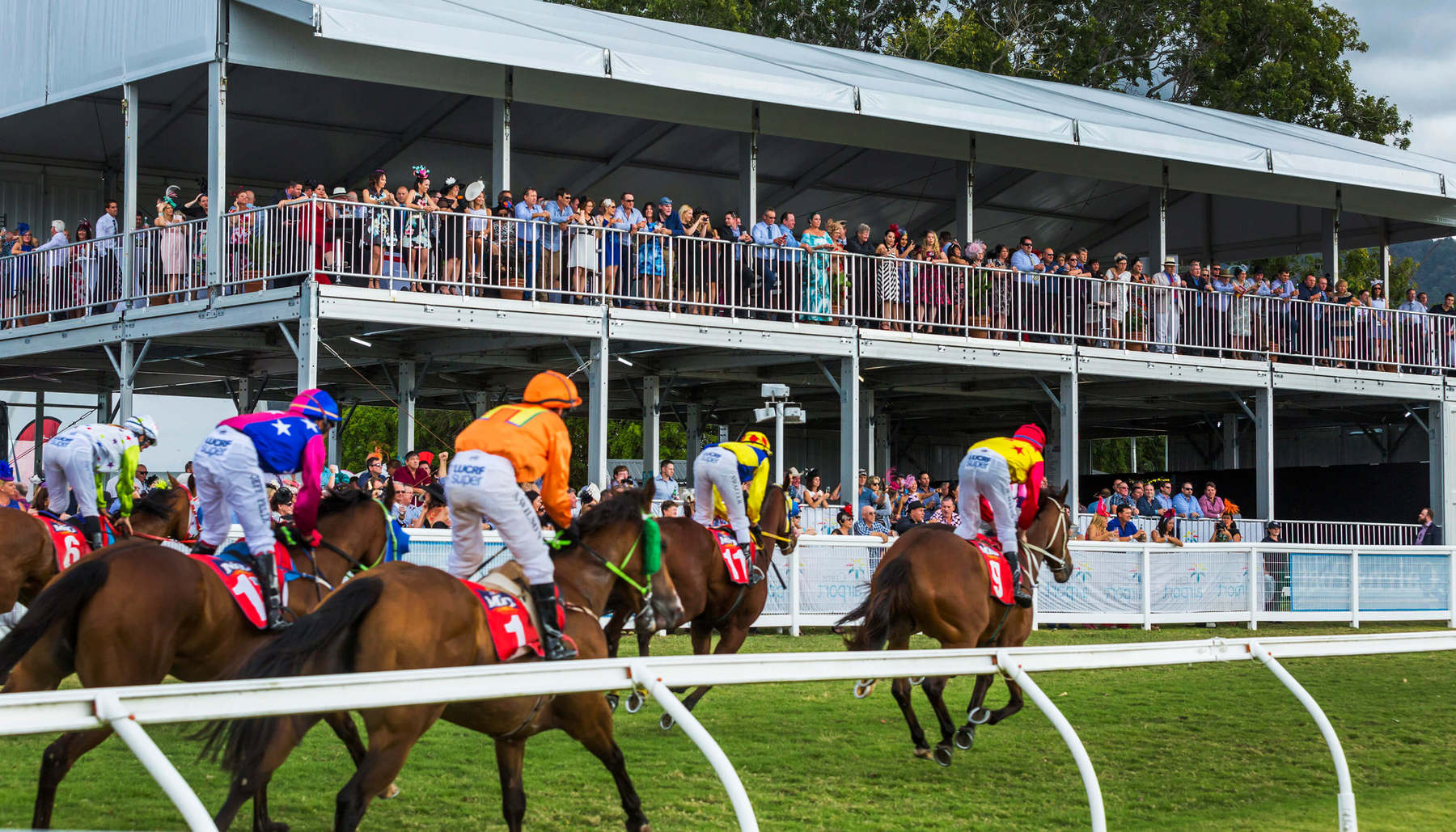 The Cairns Amateurs Racing Carnival is three days of fun, fashion, glamour, food and entertainment built around two days of horse racing in Cairns.
Experience Cairns and the Great Barrier Reef at its fashionable best… northern Australia's most anticipated social and sporting event icon, the Carlton Mid-Strength Cairns Amateurs Cup, is the feature of the Carnival, and a must-do social spectacle to witness live.
There is car parking provided at Cannon Park, however it is suggested that you utilize that taxi service during the two days of racing. The taxi rank will be manned by Taxi Rank Officials from 16:00 (4pm) on both days.
Although I used it several times during the trip, I did not have any worries such as topping off and I could ride with confidence just like a Japanese taxi.

Macya

Relief - TripAdvisor
We used the taxi for a number of trips while in Cairns recently, found the taxi was cheaper to the Sky rail from our hotel than the bus pick up.


Don N

Very Good Service - TripAdvisor
Clean cab, friendly driver, fair rates, what more could you ask for? Wasn't sure of the address to where I was going, but the driver was very helpful and took me straight there.

Christine D

Prompt Service - TripAdvisor
Great service, lovely people. We caught a few taxis while in Cairns. They were a great help to us, as we'd never been to Cairns before.

Sarah J

Great Service - TripAdvisor